This is a list of companies involved with production and distribution of The Boondocks comic strip and TV series.
Comic strip
TV series
Sony Pictures Television
Sony Pictures Television, Inc. (SPT) is an American television production distribution subsidiary of Sony Pictures Entertainment. In turn, the latter is part of the Japanese conglomerate Sony. The Boondocks is produced by Adelaide Productions, an SPT company.
Animation companies
The Boondocks has been produced by many animation companies from America during Season 1, to overseas (Japan and South Korea) starting from Season 2. As a result, the following seasons of the series have more detailed animation, as well as minor updates for most of the character designs. Below are some of the companies.
Madhouse (not credited)
JM Animation (not credited)
Dong Woo Animation
Moi Animation
Studio Mir (2012-2014)
Adult Swim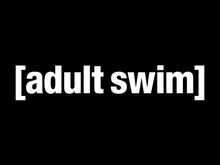 Adult Swim, often stylized as [adult swim] and abbreviated as [as], is an adult-oriented cable television network that shares channel space with Cartoon Network from 9:00 PM to 6:00 AM ET/PT in the United States and broadcasts in countries such as Australia and New Zealand. The network features animated shows, including original programming, syndicated shows, and Japanese anime, generally with minimal or no editing for content. The shows are geared toward an 14-18+ audience, in contrast to the pre-teen daytime programming on Cartoon Network. The shows and commercial breaks are usually interrupted by "bumps", or moments where short jokes, Internet fan feedback (in which negative feedback is sometimes responded to in a sarcastic manner), and network news are broadcasted in simple white letters over a black screen.